A five-year-old male child was admitted with history of swelling of both eyes for 5 days and vomiting and convulsions for one day. There was no history of fever or trauma.
He
was also having gradually increasing weakness of both lower limbs for the last one year. The child was faking only chappati and sugar in his diet, no fresh vegetables and fruits were consumed by him. On examination, the child had grade IV malnutrition, pallor, bilateral proptosis with ophthalmoplegia (Fig. 1), coma with signs of raised intra-cranial pressure. He was also having spongy bleeding gums, petechiae in skin, hyperkeratosis and defective dentition.

On investigation Hb was 6 g/dl, peripheral smear revealed hypochromic micro-cytic anemia, BT was 10 min, PT was >2 min and PTTK was normal. Hess capillary test was positive. Platelet count was 1.9 lacs/mm3. X-ray knee. showed thin cortex and spur with signet ring epiphysis. CT scan cranium showed large extradural hematoma with evidence of fresh bleed (Fig. 2). Orbital cut-showed bilateral retroorbital hematoma, The Child was clinically diagnosed as scurvy with proptosis and extradural hematoma, He was treated symptomatically with IV phenytoin, IV vitamin C, blood transfusion and emergency evacuation of extradural hematoma. However,. he expired immediate postoperative period.

.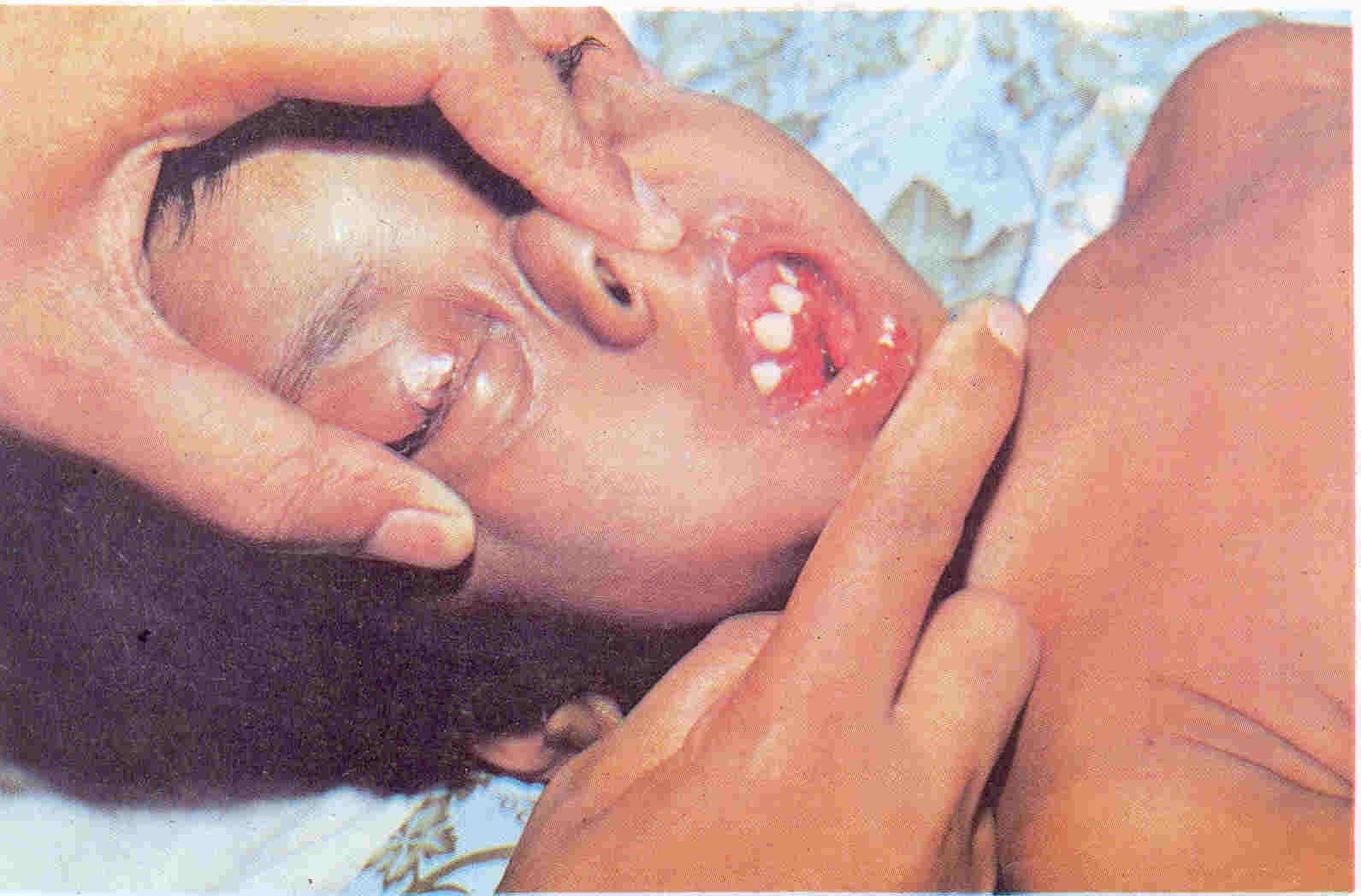 Fig. 1. Photograph of patient showing bilateral proptosis and spongy bleeding gums.

.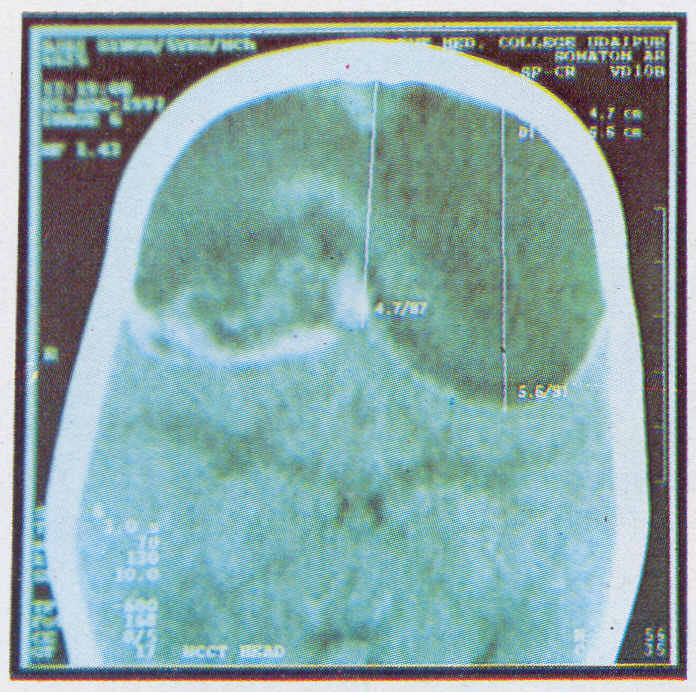 Fig. 2. CT Scan cranium showing large extradural hematoma with evidence of fresh bleed.

Proptosis is usually seen with retinoblastoma and orbital cellulitis but bilateral proptosis is uncommon and seen mainly in craniofacial deformities, cavemous sinus thrombosis and hyperthyroidism. CT scan of orbit and cranium is a valuable tool to differentiate these conditions. Extradural hematoma is mainly due to head trauma but absence of trauma along with retrorbital hematoma suggest that these hematomas are due to increased capillary fragility which is the basis of subperiosteal bleed in scurvy. This raises the interesting possibility of scurvy being an unusual cause of proptosis.


R.L. Suman,
D.R. Dabi,
Department of Pediatrics, Bal Chikitsalya,
R.N.T. Medical College,
Udaipur, Rajasthan,
ndia.