Benigno Monteagudo and Óscar Suárez-Amor,
Department of Dermatology, Complejo Hospitalario Arquitecto Marcide-Novoa Santos, Estrada de San Pedro, Leixa S/N, 15405-Ferrol, Spain.
Email: benims@hotmail.com


An 18-month-old girl presented with a history of ridging of the fingernails of 16 months` duration. Examination revealed ridges, as oblique lines pointing centrally to produce a V-shaped appearance, affecting all 10 fingernails (Fig. 1), but toenails were unaffected. Hair and teeth development were normal, as was general physical examination. There was no family history of similar abnormalities. A diagnosis of Chevron nails was made.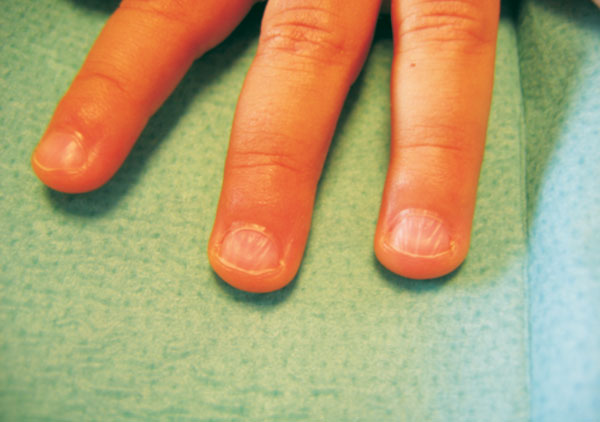 Fig. 1 Chevron nail. Note oblique ridges meeting in the midline.
Chevron nails (also known as herringbone nails, oblique marking or V-shaped ridging) are diagonal lines that run in a distal proximal pattern. The feature is best viewed with oblique lighting and usually is subtle. These nail imperfections appear to correct in early adulthood. There is debate as to whether this condition is a pattern of the midline or one with a series of different central axes. It poses interesting questions concerning the interpretation of the patterns and dynamics of nail growth that are not yet resolved. It has no apparent association with atopy or other medical problems. It should be distinguished from the other normal nail variants present since birth. such as, small pits in the nail plate, scattered white spots in normal nail, and Beau`s lines.